Generate Schema Example
[
edit
]
Instead of writing a schema example from scratch, you can generate one and edit it to your needs.
To Generate a schema example, right-click the schema then select the Edit Example menu.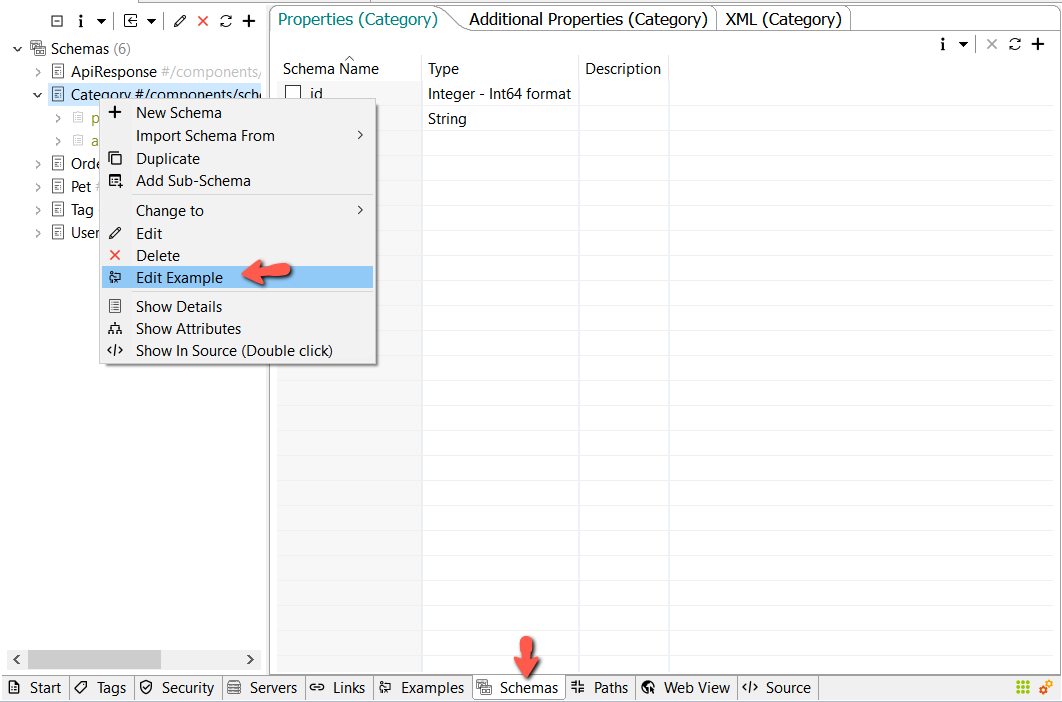 You'll be redirected to the Examples tab. There you can click the Generate example link.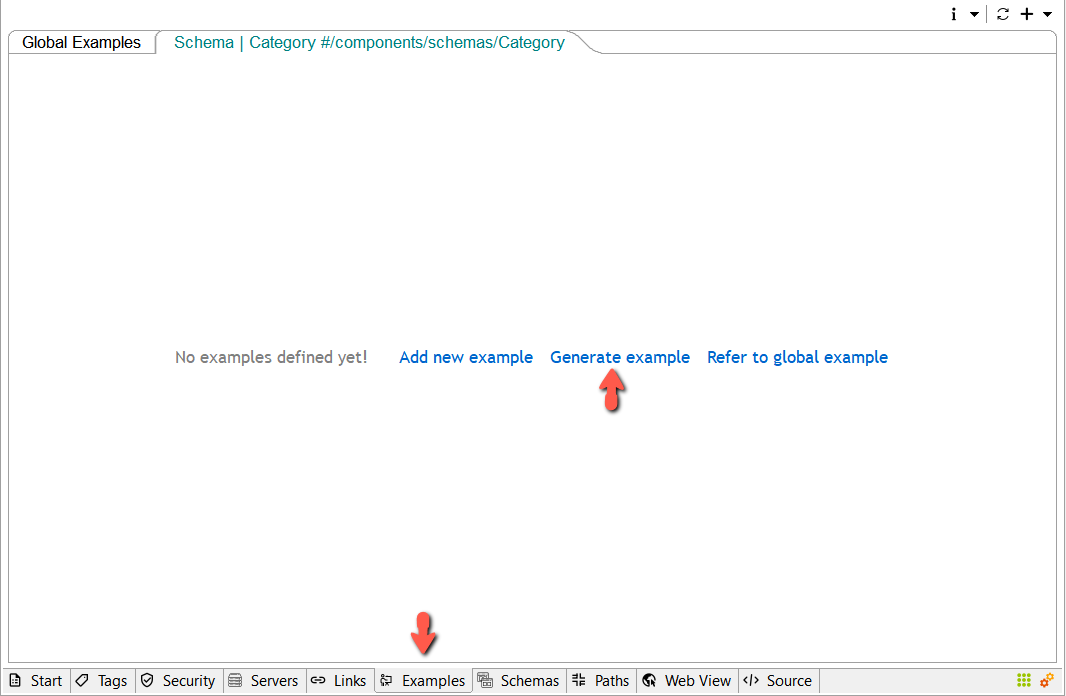 You can always re-generate a new schema example by clicking the Generate example menu.