OAS:OpenAPI Editor/Licensing/Manage
From Remain Software
Manage Commercial License Seats
A commercial license comes with a limited number of seats. Each seat entitles you to run a Remain API Studio instance. If you run out of seats then an already activated license seat can be used on some other machine by deactivating it then activating it on that other machine!
First, go to the Settings/License Management editor.
Deactivate a Seat
To deactivate an active seat click the link: Free this license seat by deactivating it. The license status on the top right of this editor will show Deactivated upon successful action.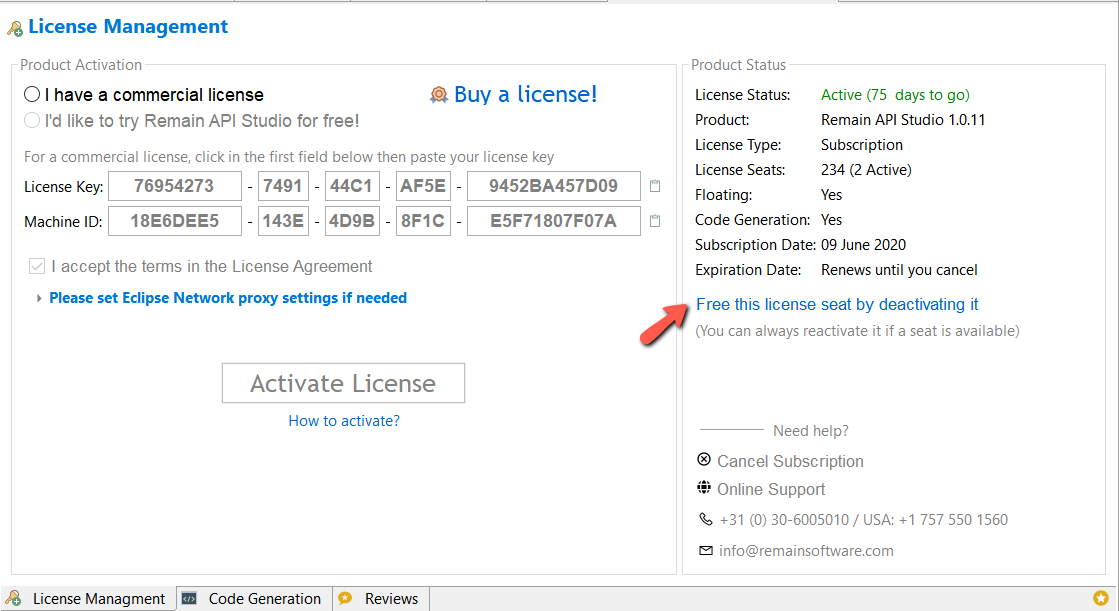 Activate a Seat
To reactivate this same instance, or activate another Remain API Studio instance using this freed-up seat, click the Activate button.