Add Response
[
edit
]
Add Method Response
[
edit
]
Select the method you want to add the response to. Then select the non-global responses tab where you can either click the + button or New Response from the drop-down menu from the local toolbar.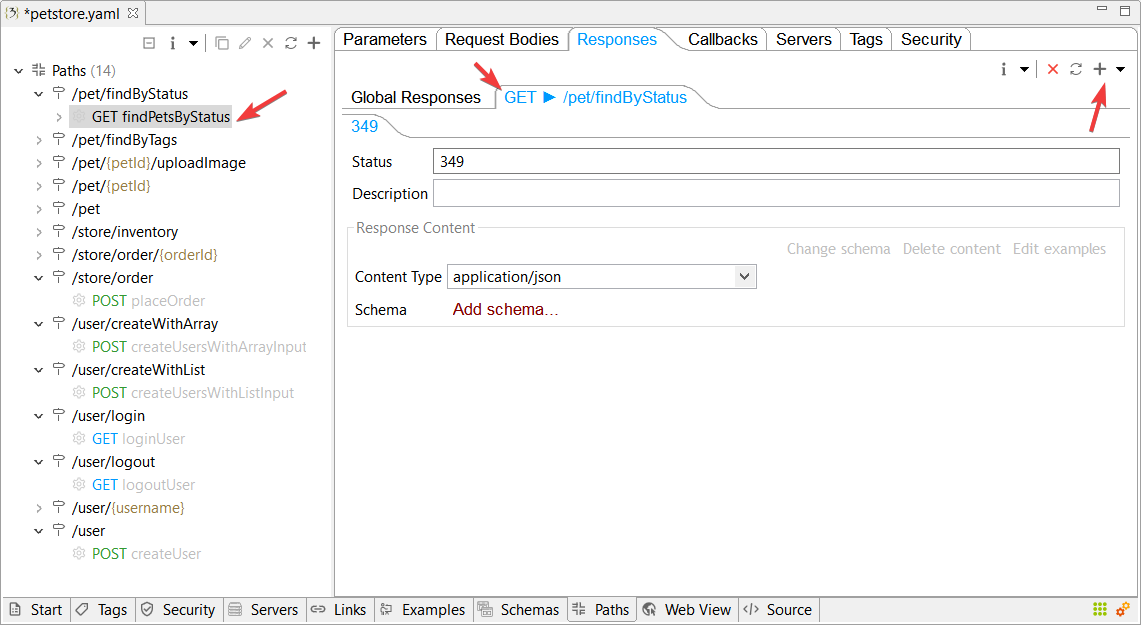 A new response is added with a default content type. Input fields are being shown for the edition. Local link buttons are also shown when hovering over this new response.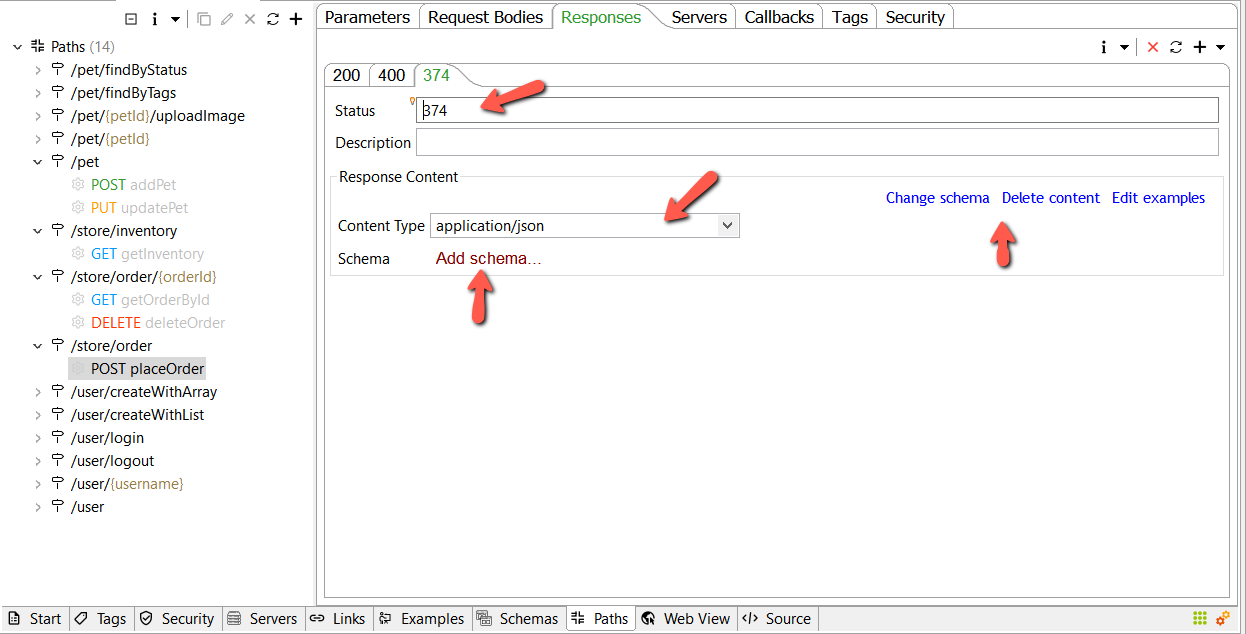 Add Global Response
[
edit
]
To add a global response, select the tab Global Responses then click the addition button (+) in the local (top-right) toolbar.