Web Editor
[
edit
]
Sometimes, it's more convenient to open your OpenAPI document in the web editor for viewing in some preferred theme, presenting, do some minor/fast changes or whatever other reason. This fully integrated, locally served web editor enables you to edit and save back your changes.
To open your current document with the web editor, click the main menu button at the bottom right, then click Open Web Editor


The web editor will automatically open in the browser.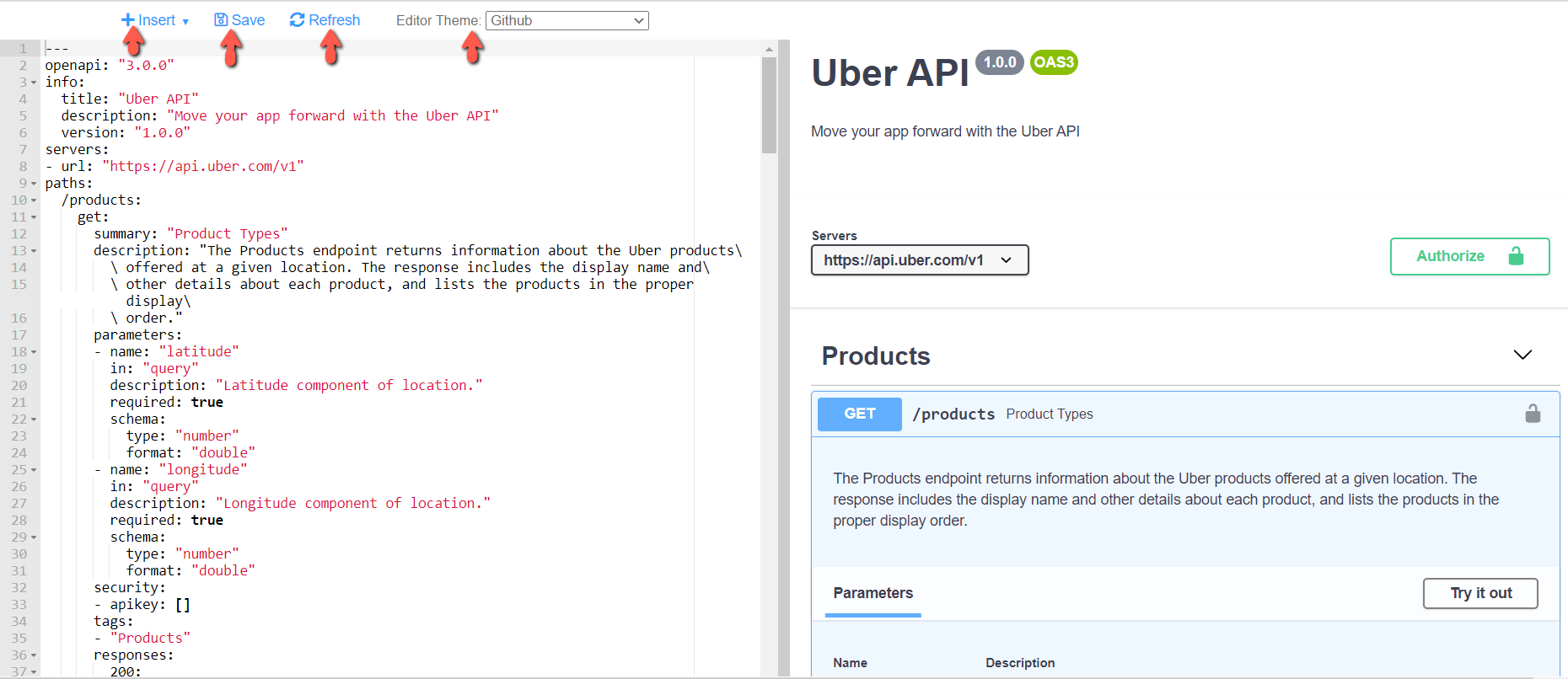 View Generated Docs In Browser
[
edit
]
You can view and try the generated docs in the browser on a locally running server. To do so, click the Serve Documentations button from the main menu.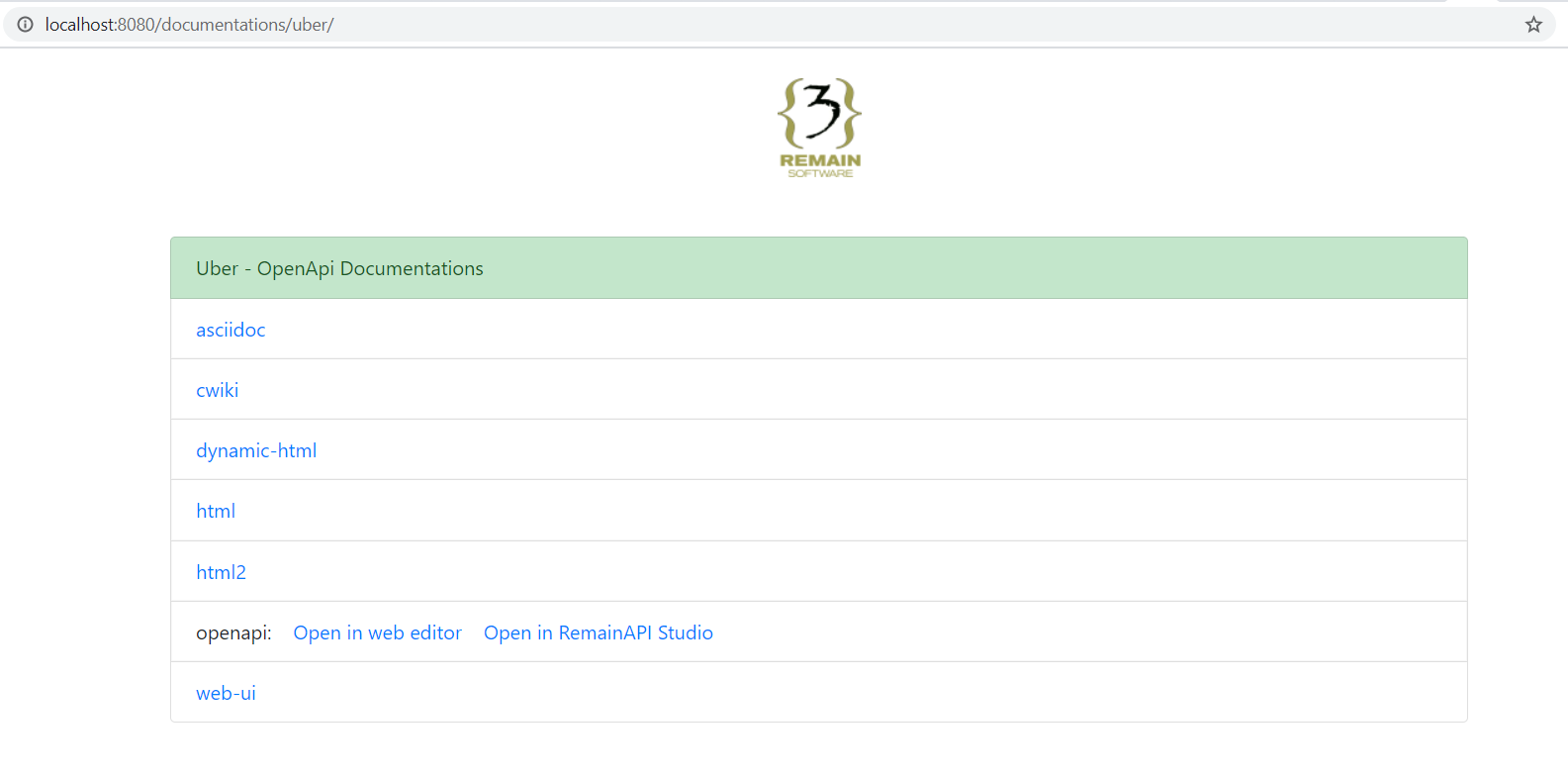 How To Serve View Docs Locally - Short Video
[
edit
]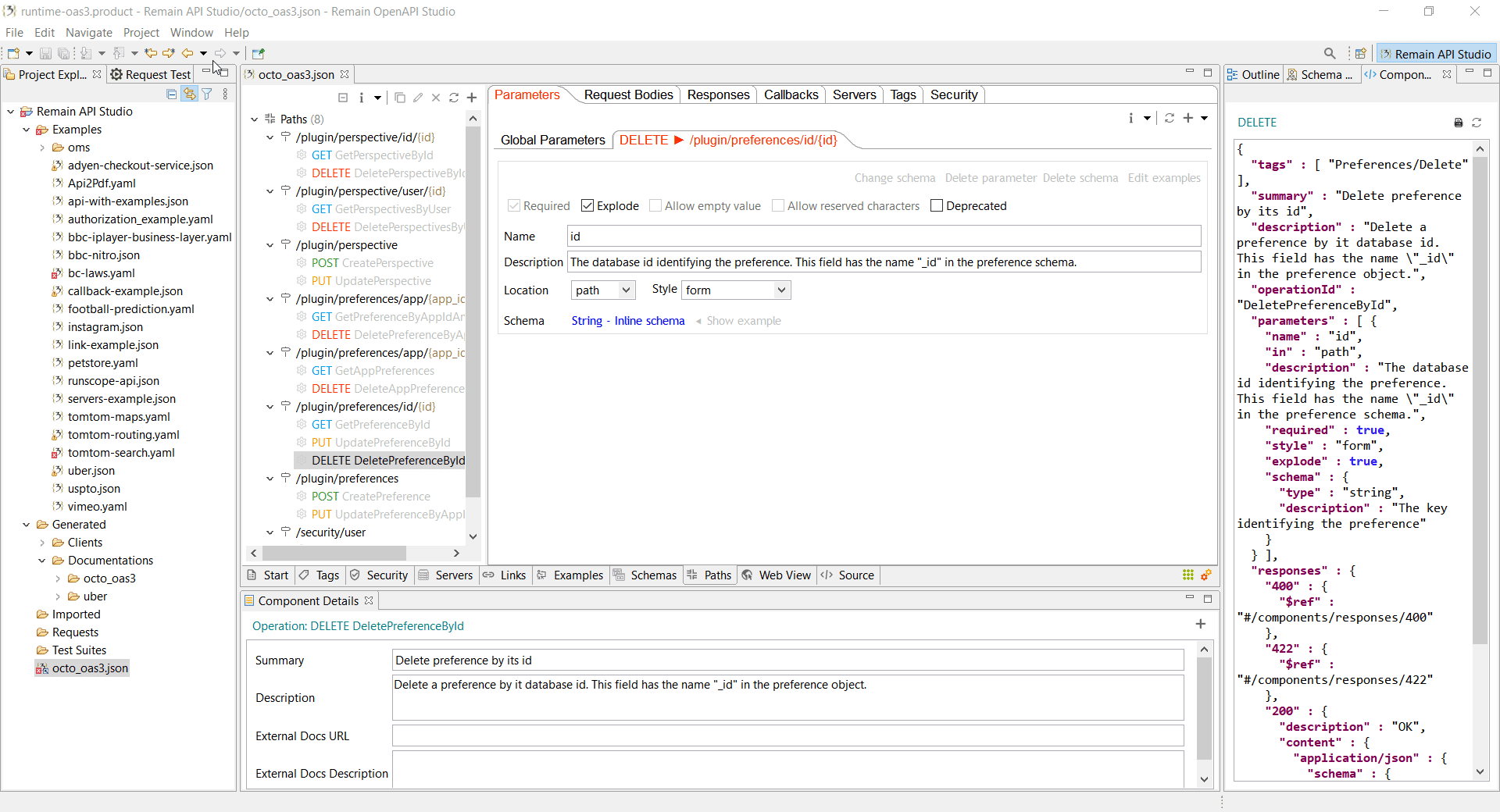 Web View In External Browser
[
edit
]
Instead of using the embedded browser in the Web View tab, you may want to use your favorite browser. Select the Web View tab then from click View in external browser link at the top right corner of this tab.