Git & GitHub interface
---
Git and GitHub are the two modern source control platforms that change the way we can work together developing software. GitHub is a rich user interface on top of Git and enables you to manage source repositories. Although GitHub shines best in open source development communities, it's power can also be used by IBM i developers. Our in-house developed change management software, TD/OMS integrates with both Git and GitHub and enables an end to end deployment platform leveraging (and harnessing) both tools.
Introducing Git and GitHub
Git is a free and open source distributed version control system designed to handle everything from small to very large projects with speed and efficiency. Git is easy to learn and has a tiny footprint with lightning fast performance.
GitHub is a development platform inspired by the way you work. From open source to business, you can host and review code, manage projects, and build software alongside millions of other developers. GitHub brings teams together to work through problems, move ideas forward, and learn from each other along the way.
TD/OMS and GitHub interface features:
Add one or more repositories that you want to work with in TD/OMS.
View your issues and pull requests by creating customized filters through a simplified wizard. Some examples: view all the open issues or the open pull requests of a repository.
Link (or disconnect) your issues and pull requests to TD/OMS tasks or requests for improved tracking of the items affected.
View the linked tasks/requests under your issues or pull requests and vice versa.
Open your issues and pull requests in your browser from TD/OMS to view the complete information for an item if necessary.
To create a GitHub account click here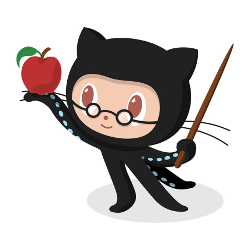 "Today our customers can experience quick and smooth integration of both Git and GitHub inside our TD/OMS, Object Management System platform. Git interface integration with TD/OMS enables you to hook your IBMi source code into Git. Also, working with TD/OMS you don't need to switch to GitHub website anymore".

Remain Software developing team