Automatic Database Updates
---
Remain Software developing team update and modernize functionalities of TD/OMS daily according to the market needs and customer demands. If you want to upgrade your database, TD/OMS will notice these changes and it will view all the updates automatically. TD/OMS defines applications and their related IBM i, as well as virtual, non-IBM I object, like 4GL functions and single messages. These dependencies are then mapped in a software configuration database.
A "defined life cycle" is created around this database. It reflects the process that is carried out during each software change which normally consists of the steps repeated during the lifecycle of a software component. Thus, it is not a one-time-only process, rather an iterative one. It is repeated until a software component is at the end of its lifecycle.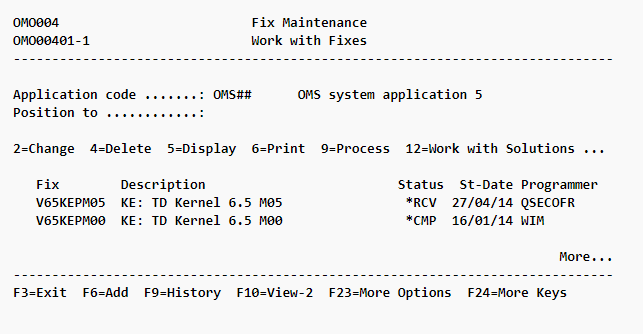 After the control definitions have been entered, the daily operations for the end -user, IT -manager, DevOps, programmer and application manager are made easy. TD/OMS supports the daily operations and uses the application and environment definitions extensively. This results in a minimum of decisions to be made on the operational level.
All exceptions are registered in TD/OMS, thus creating an active way of working, instead of a reactive one. Built-in reporting facilities present real-time information on how a change was made and how it was managed.