Software Change management support for Jira
JIRA users can now easily enhance the software development workflow with the application lifecycle management functionality of TD/OMS. While JIRA will take care of the communication and task flow between team members, TD/OMS manages version control, automated multi-platform deployment, fallback mechanism, graphical impact analysis, peer review and much more. TD/OMS will help users to deliver high-quality code and stable, well-working applications. 
Improve productivity and IT team collaboration
The use of the combined solutions leads to significant increase in the software engineers' productivity and improves team collaboration and communication. Thanks to streamlined processes IT teams can deliver high-quality applications faster and at a lower cost.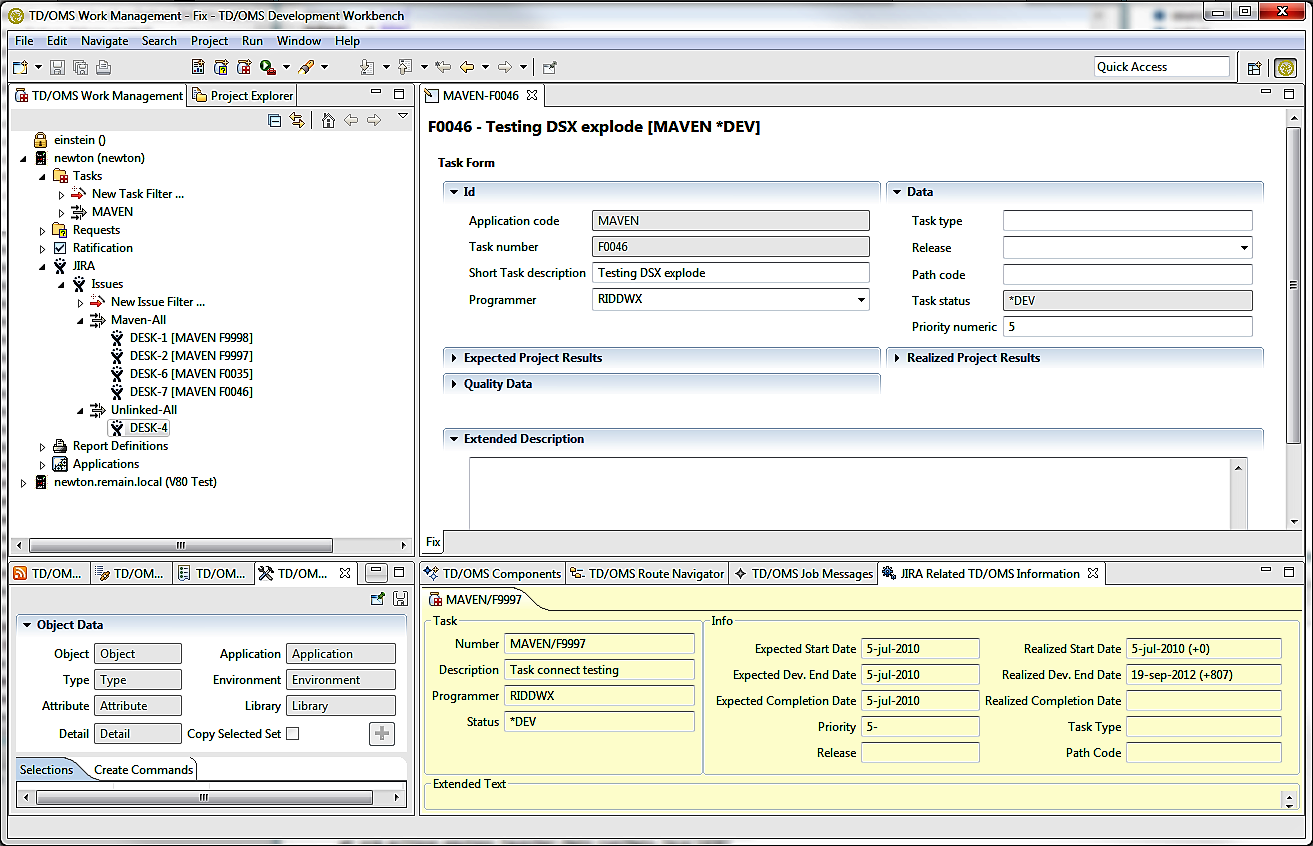 Connect TD/OMS tasks and requests with JIRA
The JIRA and TD/OMS interface is seamless. TD/OMS tasks or requests can be easily added to JIRA issues and become part of the JIRA workflow from within the TD/OMS UI. Also issues not connected to TD/OMS can get a label 'tdoms' and be viewed from the TD/OMS JIRA node and from there linked to a TD/OMS task. This feature allows JIRA users to easily pre-link an issue to TD/OMS. TD/OMS users who are not heavily involved in JIRA but require overview of TD/OMS-related JIRA issues will also find the integration beneficial.