Gravity V5 Milestone 2 Increases Efficiency, Productivity and Progress in DevOps and Workflow
---
Wednesday, February 26, 2020
You asked, and Gravity V5 Milestone 2 delivers. Featuring enhancements to increase the user-friendliness and expand the advantages of overall utilization of our in-house-developed, signature project-workflow-management solution, Gravity V5 Milestone 2 is designed to appeal to your collective sense of overall workflow satisfaction and straightforward results.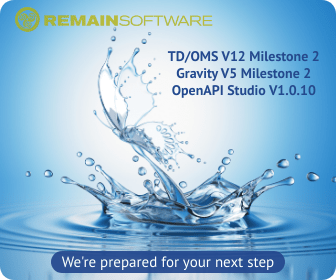 Gravity V5 Milestone 2: Straightforward progress
In summary, Milestone 2 reflects the attention to detail in our relentless "value-added" mindset toward your business collaboration and workflow progress. Our ultimate goal is relatively simple: Help you manage the process with ease and an increasingly intuitive and fluid experience.  
As always, we thank you for your feedback and trust that enable us to engineer the solutions you deserve, in support of your current and future objectives, as you "grow with the flow" within the ever-changing technology landscape.
From the entire Remain Software team, here's to all your worthy efforts to "Embrace change and Remain in control" of your business growth and evolution!
What's in it for you?
Configure attachment size limits.
Xref with FTP, SFTP, SMB.
Xref with sources on an IBM i IASP.
Parallel checkout Xref locations.
Additional enhancements to boost your user experience.

Attachment size limit
Now it is possible to configure the maximum file upload size, enabling more consistency and control for those who need it.
Xref with FTP, SFTP, SMB
We have further extended Xref, our advanced cross-reference and impact-analysis for IBM i and multi-platform. For sources not located in a repository, an Xref location can now be provisioned using file transfer mechanisms such as SFTP and SMB (Windows share). The location type "Files" will accommodate the file transfer protocol FTP, FTPS, SFTP, SMB and local file copy.


Xref with sources on an IBM i IASP
And now, if you have source libraries located on the IBM i that are stored on an independent auxiliary storage pool (IASP), Xref can access them by providing the fully qualified location of a source library.
Parallel checkout for Xref locations
Previously when adding a new location for Xref, the process was to create the location and then index all the sources, running in a sequential manner. The sequential jobs would slow down the overall Xref indexing process if a location had an exceedingly large set of sources. With the release of Milestone 2 we have modified this process to run in parallel. Now you can submit multiple checkout jobs to run parallel, speeding up the process.
---
Remain Software customers, head now to our Gravity V5 Milestone 2 Wiki page for all Milestone 2 enhancements.
Not yet a customer? Contact us to learn more!
As always, we're happy to help you embrace change and remain in control through the growth, evolution and development of your business.
You're on your way.
And we're prepared for your next step.