Milestone 3 Release Enhances Software Development, Change, and Workflow for IBM i and Multi-Platform Environments
---
Wednesday, May 13, 2020
We are committed to ongoing support of your business, and more so in these trying times. It's now more important than ever to keep evolving, adapting and growing to meet our customers' needs — your needs. And thanks to your support and feedback, we're not only able to do so, but also to do it in a timely and efficient way. Today we present TD/OMS and Gravity current-version Milestone 3. Check out what's new and how it'll help you continue to move forward along the road to your success!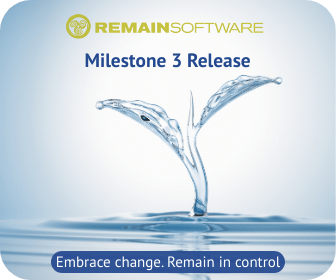 Grow With the Flow 
With the release of TD/OMS and Gravity Milestone 3, we're delivering enhancements and fixes to continue increasing the intuitiveness of our solutions and boosting efficiency to improve your overall development experience. We continue to make improvements to streamlining the development process with enhancements to Xref, Journal Analyzer and overall flow of the user interface. And the Remain Software team is working diligently on reviewing and finalizing all the enhancements for this coding cycle in preparation for our next annual release, scheduled for June!
It's our pleasure to accompany you on this journey to and through the ever-emerging tech horizon, and we wish you all the best to stay healthy during this time of change.
TD/OMS V12 Milestone 3 Highlights
---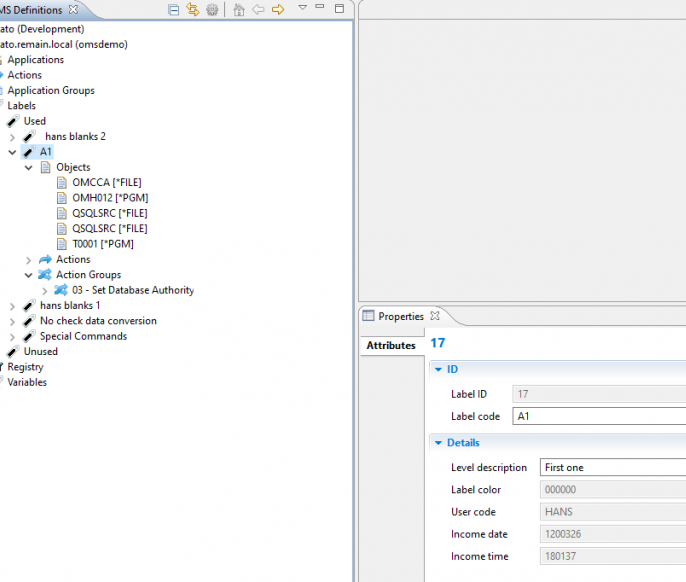 Component Labeling
Additional enhancements for a better insight into Labels include:
Command to retrieve a label: OMQRTVLB.

Ability to label source members and messages.

GUI search flexibility: by label, by object or unlabeled.

Ability to assign labels to objects in green screen.

Labels are available in the definitions view.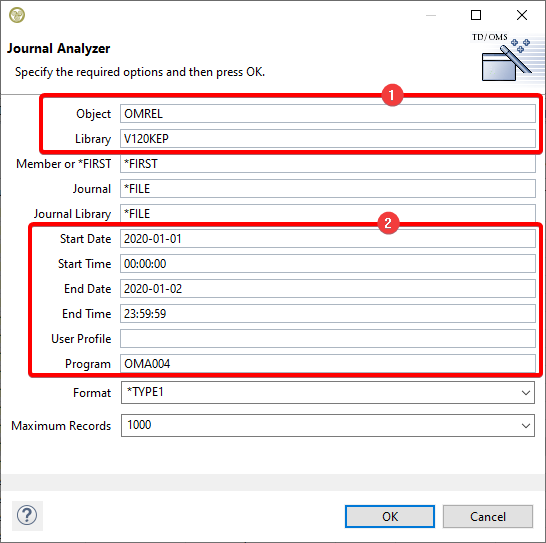 Journal Analyzer
We have added flexibility to the selection criteria for the Journal Analyzer (2), including filtering for a date range, user profile and program name. Need to see a journal of a file that is not managed by TD/OMS? No problem. We have added the flexibility to override the file name and library (1) so that you can analyze a file that is not managed by TD/OMS.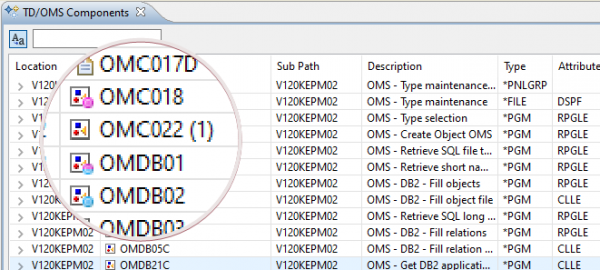 Components View
We have added visual elements to the Components View to increase your insight of the characteristics of an object. You can now see if an object is attached to one or more active tasks by finding the number behind the object name. We have also added visuals to indicate compile overrides and labeling. 
 Blue dots indicate the object has labels.

 Pink dots indicate the object has compile overrides.
The ability to quickly see characteristics of an object will increase your productivity.  For example, OMC022(1) indicates the object is active on one task, and you can easily use the Object History context menu to see the tasks.
---