The new version of MiWorkplace brings the ability to prompt the compile commands, recover from local history, use double-click to open the member when using remote search, a new compile button, and much more!
WHAT'S NEW IN MiWorkplace V1.28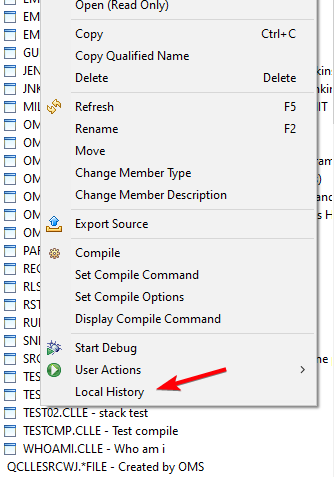 Recover from local history
If you have lost your source in some way, or if you want to roll back to a previous version, you can use the "Local History" to restore a previous version. Local versions are saved every time you save the remote member. So save often!
Just right-click a member in the Remote Explorer and choose "Local History".
AND MORE ENHANCEMENTS AND ISSUES RESOLVED!
---
Thank you for your ongoing trust and feedback.
Your input provides essential insights as we aim to deliver future-ready engineering solutions that support you and your business. 
We're prepared for your next step