New Enhancements and Support to Advance Your Application Development Potential
---
Tuesday, May 14, 2019
With the release of TD/OMS V 11 Milestone 3, we continue to back your current and future objectives with progressive enhancements and support for the tools on which you rely. Among others, notable features include the additions of new views to the Git and Jenkins interfaces, the ability to perform automated deployments through the WebFocus V81+ and GeneXus V15+ interfaces, and the introductions of floating licenses and the exciting new Remain API Studio. In short, we designed Milestone 3 to advance your development potential and compound the return on your investment of valuable time, attention and commitment to your work. In the long run it also advances our ultimate goal: Help you produce better code with speed, ease and an increasingly intuitive and fluid developer-user experience.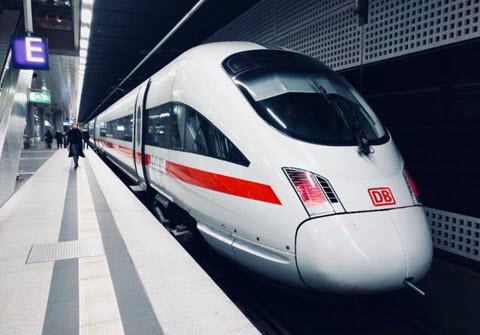 Remain Software's quarterly Milestone releases enable developers to "Remain on track" with their objectives.
Our ongoing development is driven by market needs, trends and advancements and a sharp eye on the ever-emerging tech horizon. As always, we thank you for the feedback that helps us to help you.
Enjoy your enhancements, and Remain in control of your development destinations! From the entire team, here's to your success ...
NEXT STOP: MILESTONE 3!
Remain on track with your own scheduled milestones! This "ticket" includes:
Jenkins interface now includes Jenkins Builds view.
New, intuitive views for our Git interface.
New LOGOMS logger API.
Support for WebFOCUS.
Automated deployments to GeneXus.
Floating-user licensing.
More support for Remain API Studio!
Ability to add a component to task from Xref search view.
More, more and more!
The addition of the Jenkins Builds view to the Jenkins interface lets you define which builds you choose to trace in the GUI. If one of them fails, you will be notified.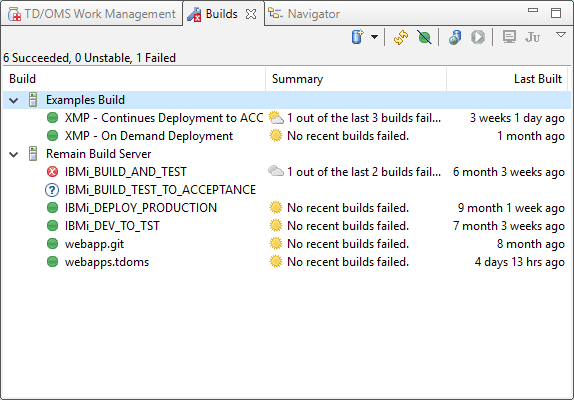 TD/OMS introduces Jenkins Builds view to the Jenkins interface to enhance development in the RDi.

Remain Software's TD/OMS change-management software enhancement: Git Analysis and Synchronize View.
Git Analysis and Synchronize View
The new Git interface view will enable you to create and switch branches and analyze changes you have made to a particular Git branch. Among other things, the view matches the source you're editing with the actual object in the TD/OMS database and also lets you close a branch and push the sources back to the Git repository.
If you've only dreamt of creating and editing fantastic APIs with ease, speed and reliability, you'll love our wake-up call: Milestone 3 enhances support of our newly introduced Remain API Studio that supports the lastest OpenAPI Specification, a standalone client for creating and managing OpenAPI definitions. 
Don't hit "snooze." Explore the possibilities of the Remain API Studio and download it now from the Milestone 3 Wiki page! https://remainsoftware.com/wiki/index.php/ORN:V11.0_Milestone_3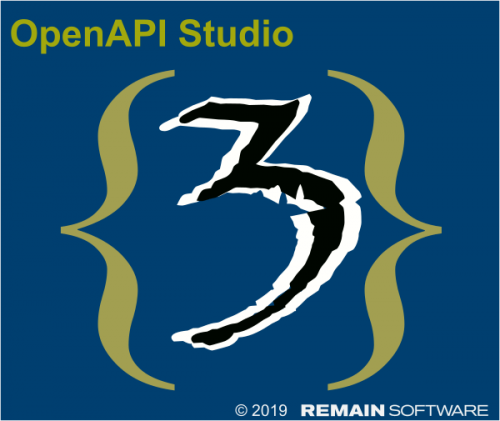 Remain API Studio provide amazing capabilities for creating and editing APIs.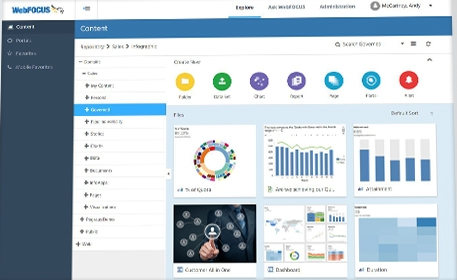 Automated deployments and other enhancements to WebFOCUS with Remain Software's TD/OMS change-management solution.
TD/OMS now enables you to perform automated deployments for WebFOCUS V81+. Using the WebFOCUS interface, seamlessly add an exported change-management package from WebFOCUS to a task in TD/OMS to be deployed and imported into the next WebFOCUS environment in the development lifecycle.
Why limit automated-deployment capabilities to WebFOCUS when we can also apply them to GeneXus? Auto-deploy to GeneXus V15+ using an automated deployment flow, where a change-management package created in development can be added to a task and then promoted, and the package will be automatically imported to the target GeneXus environment and then automatically built, generated and deployed to the target application server.
Beam us up, Scotty. We've explored Planet Possible, and we're ready to roll.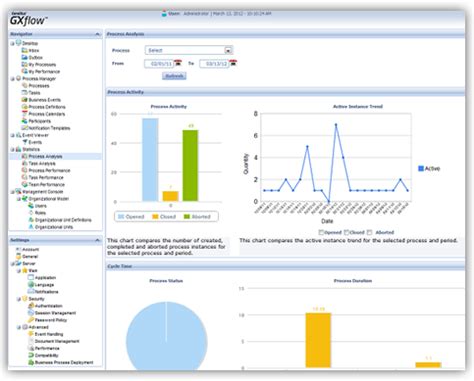 Automated deployments and other enhancements to GeneXus with Remain Software's TD/OMS change-management solution.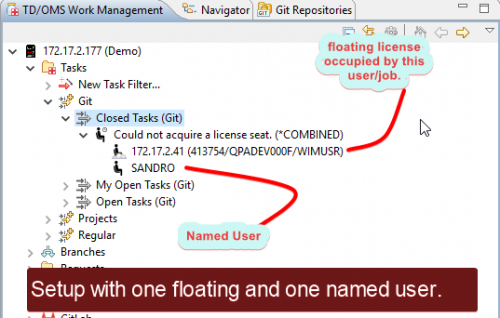 Remain Software now offers "floating user" licenses.
You asked for it, and we're delivering. Stop juggling named users, and add a floating user or two instead. Floating users release the license when the job for which they acquired it ends. Maybe that makes way too much sense, but we're confident that you'll be okay with it. ;)
Limits don't excite us. Possibilities do. And as always, there's more to explore with this quarterly release. Head over to our Wiki page for the full load of Milestone 3 enhancements: https://remainsoftware.com/wiki/index.php/ORN:V11.0_Milestone_3
Along your track to success, we're proud to help engineer greater solutions and more freedom as you advance toward your own development milestones. It's a privilege to accompany you into the ever-evolving future.
Embrace the Milestones. Remain on track. All aboard ...