Release of TD/OMS V.9.1
---
Wednesday, June 28, 2017
The new TD/OMS release is dedicated to any organization or department that is seeking for a robust and modern software solution that facilitates software change management process. The new version of TD/OMS, Application Life Cycle Management solution can substantially improve software development, modernization, testing, and deployment efficiency, streamline processes, reduce software defects, and ultimately improve customer satisfaction.
WHAT'S NEW?
Comparing detail with archived version;
Enhancements in GUI;
History support;
Task creation improvement;
Command Set Creation;
Git Interface;
TD/OMS & Gravity linking system;
Automatic creation of RSE Hosts, RDi error list enhancements, and 150 improvements more!
Some highlights of the new release are:
Comparing detail with archived version
Source members (aka Details) are archived but it is not possible to compare and display the differences between the current version and an archived version. Many of our customers use a lot of SQL and would like to be able to do such a comparison;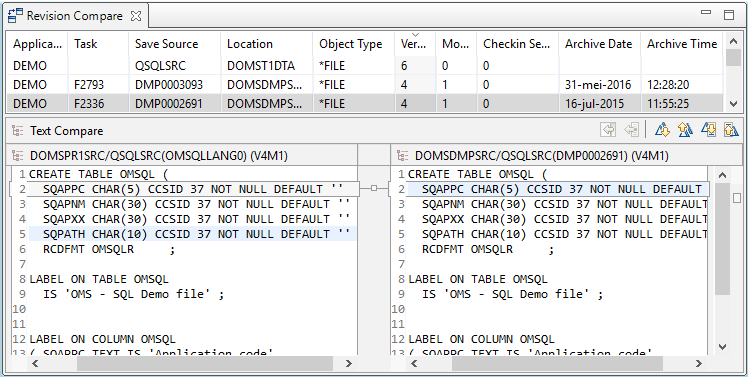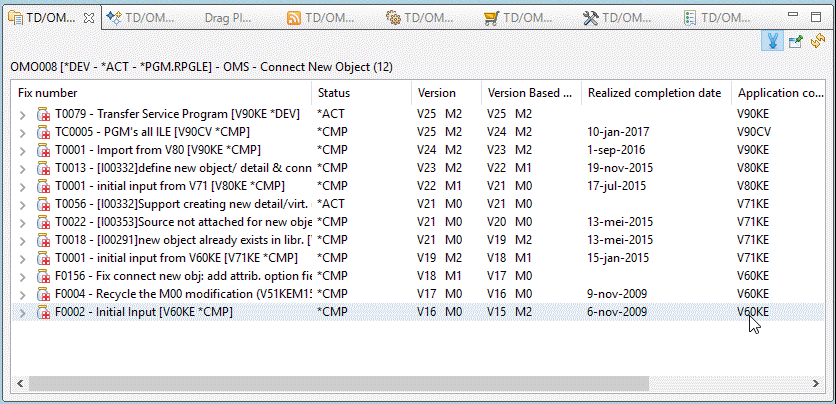 Show history in GUI is able to drill down in downstream and branched applications
History views in TD/OMS used to drill down automatically in related downstream applications and branches. This can now be controlled by a "Drill Down" button in the toolbar of the Transfer and Object History views;
 
History support is now available for single source members and messages
If a source member is used by itself as a copy source or as a script then the history was not build correctly. This has been fixed throughout TD/OMS. Effected views are the Details View, the History View, The Object History view and the compare and merge functions;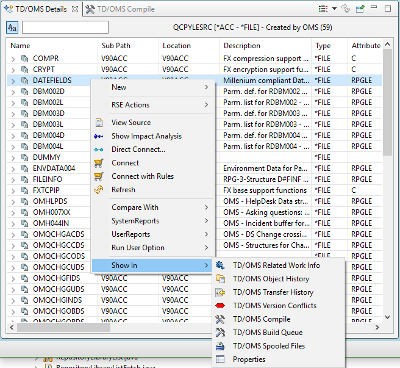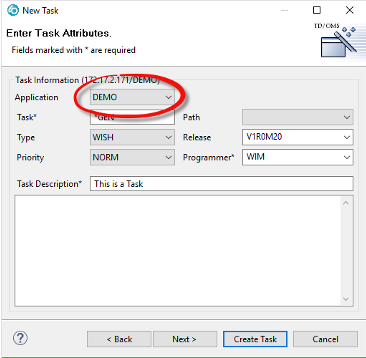 New Task creation improvements
The application selection box has been moved to the attributes page. In addition, the continuation wizards have been improved. Please see the updated documentation here;
Custom compile command via RDi Plug-In
It is possible and easy to set the application/environment/library other than the one defined for the object;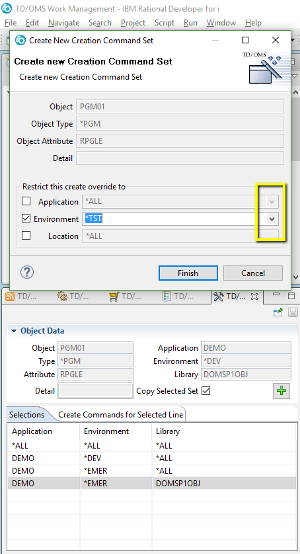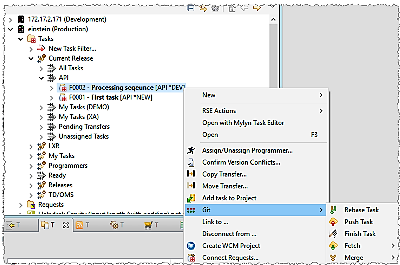 We have created a Github interface that enables you to connect Issues and Pull request to Tasks and Change Requests. You can use these GitHub repositories as the target for your IFS managed files but also for your IBM i native sources;
When a request or Task is created from the Gravity Workflow, the linking system is used to create links. This makes the links available in TD/OMS;