TD/OMS release 8 milestone 2
---
Monday, February 29, 2016
We are happy to announce that TD/OMS Application Lifecycle Management is now available in version 8 milestone 2. It's the second step towards the official release of TD/OMS 8 scheduled for Q2 2016.
New and Noteworthy V8 Milestone 2
WHAT'S NEW?
To make your user experience even better we've made enhancements in the GUI; 
Working with components has been enhanced;
We improved the compile override function;
We have included a new compile queue view; 
We now have support for top level user options;
Set the RSE library list with the current TD/OMS library list;
If you're considering developing multiplatform PHP applications with WebSmart PHP, TD/OMS and its new interface will help you to control the entire process, keep all WebSmart PHP definitions and native IBM i objects in its repository and support a stable deployment of the new application;
Initial support for secure IBM i connections;
Updates to the Jira interface;
Updates to the X-Analysis Interface;
Plus much more enhancements and bug fixes!
On the server side, the following enhancements are new and noteworthy:
TD/OMS Jira and XA interface license key support;
New Object Enhancement;
Wrong output from solution API when generated objects are included;
Detail is not cleaned up after transfer;
RELMONITOR job dumps for limited license;
Refresh positions at start in solution maintenance;
Subsystem start-up error on receiving;
Rebuild procedure relations is skipped when running STRFOF emptying;
Rebuild procedure relations is skipped for receiving.
Component View Enhancements
The components view now also reacts on selecting a system in the Work Management view. This enables you to quickly search over ALL components managed by TD/OMS and find that object you are looking for.
You can save the components filter and TD/OMS will remember the last set filter. Then you can quickly select the filter from the drop-down.
When running on a slow or memory constrainned machine you can select how many rows TD/OMS components may fetch for a selection. The lower, the faster.
The filter box has been enhanced and you can now also find objects with source problems.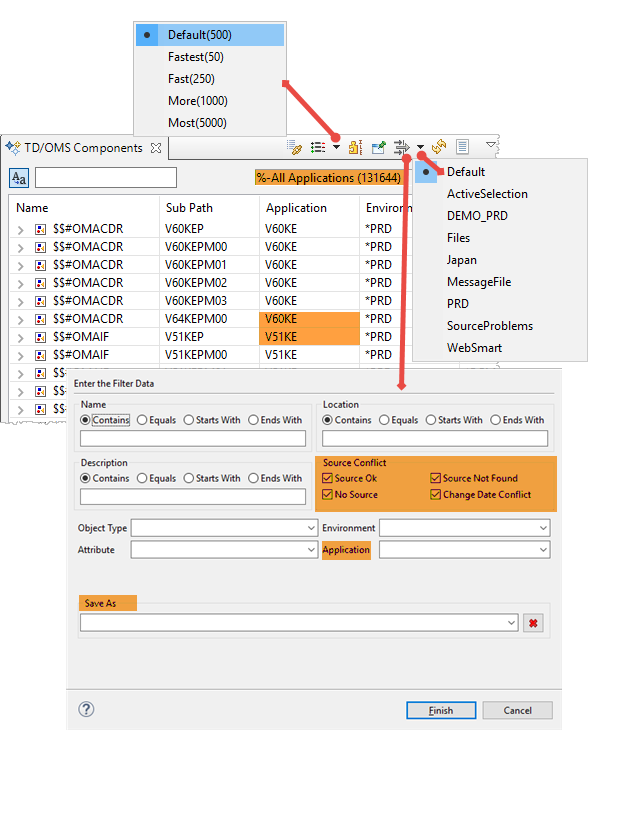 The compile override view has been enhanced.
Specify if a compile instruction should take place in case of errors;
The compile defaults or an other override are copied for a new override;
Sequence and "On Error" flag can be editted by clicking the column.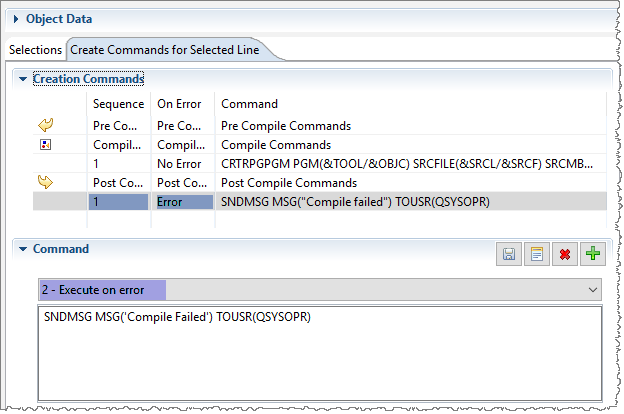 We have added a Build Queue view so that you can build a complete task in order. Please see the wiki on how to operate the Build Queue View.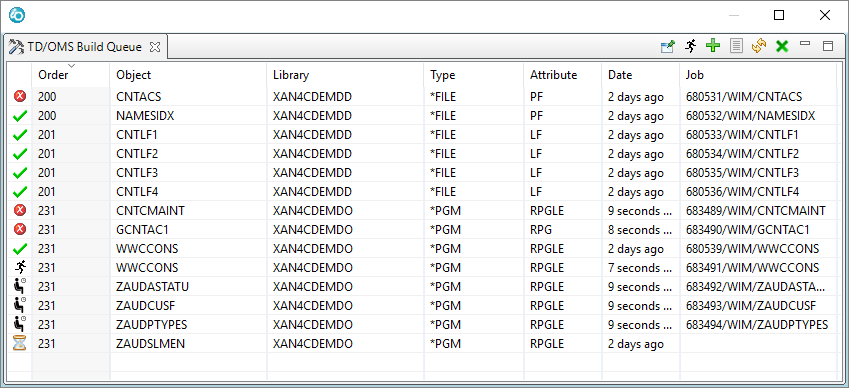 When you start the user option group with an underscore, the menu will be shown in the top level menu.

The new version of TD/OMS is available as of March 1, 2016. Current customers can download it from the Remain Software extranet. Don't forget that your maintenance contract allows you to work with the latest version of TD/OMS at no additional cost.  If you need support with upgrading your TD/OMS, please contact our HelpDesk. 
Check the release notes in our extranet for more information. 
---
Contact our Sales team and check what we can do for you
---