TD/OMS release 9 milestone 2
---
Wednesday, February 15, 2017
It is a pleasure to announce that TD/OMS Application Lifecycle Management is now available in version 9 milestone 2. It's one step further towards the official release of TD/OMS V 9.1 scheduled for June 2017.
WHAT'S NEW?
Improved job messages view;
Improved version of new Task Wizard;
Process solutions on the group level;
Stopping a transfer;
Mass assign tasks to a new developer;
Cross application search improvement;
Better binding directory support;
Open the TD/OMS preferences from TD/OMS main view;
New Object Wizard Enhancements;
And many more bugs fixes and enhancements are applied!
Improved job messages view
The job messages view was improved. Hence,any problems on the detail messages gets promoted to the group level. The TD/OMS Job Messages view displays the detail messages of the selected job. A message can be part of a group of messages. Message groups can be expanded and collapsed;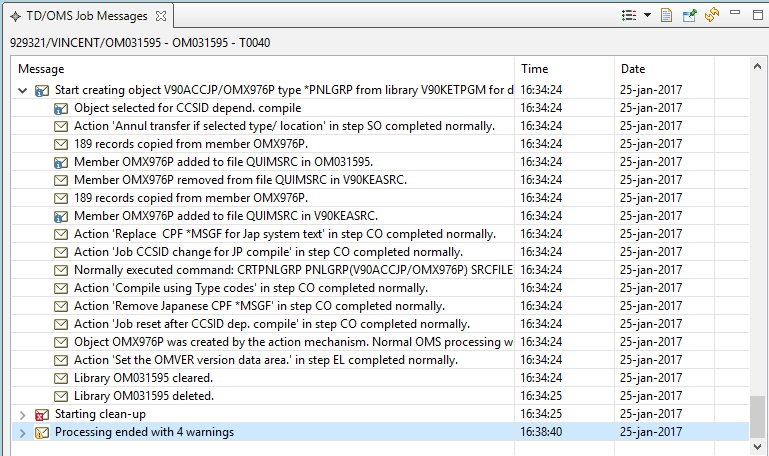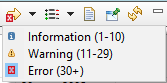 The job messages view now also includes navigation buttons to quickly find errors in the job: 
the "Next Error" button enables you to find the next message with the specified severity;
the "Show list size" button enables you to restrict the number records that gets loaded from the database;
Improved version of new Task Wizard
The new task wizard is enhanced in a way that a user does not have to jump through so many screens:
the first page is skipped if application and host are known from the context 
the second page contains the most important items (number, short and long description)
the third page contains expected dates;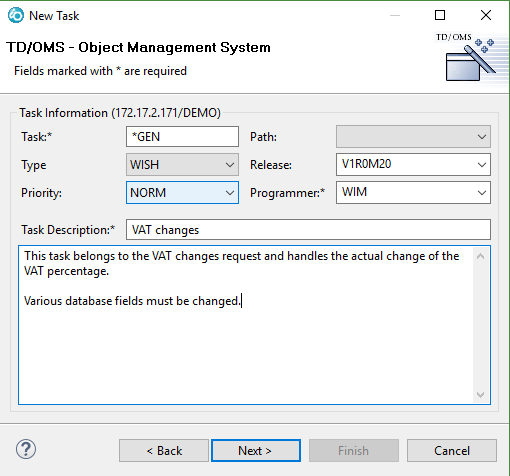 Process solutions on the group level
 have a choice to select a solution group to process all its objects;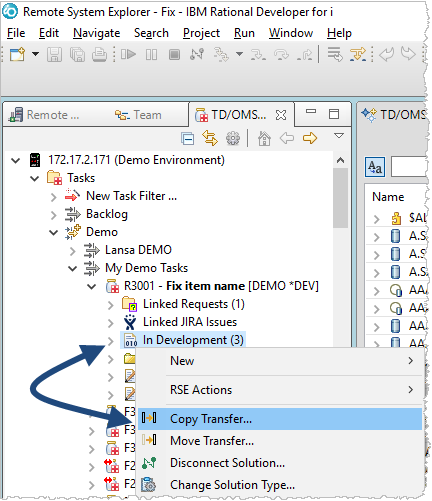 Use an exception to cancel a transfer with a selection on 4 (pre-processing). When this exception fails with term or with any non-monitored message then the transfer will block;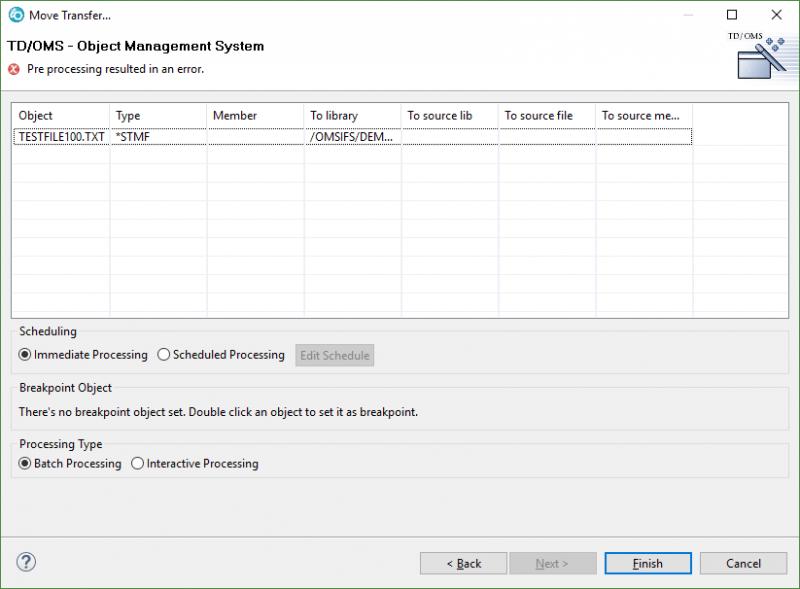 Mass assign tasks to a new developer
Use a possibility to select a large number of tasks and mass assign them to another developer;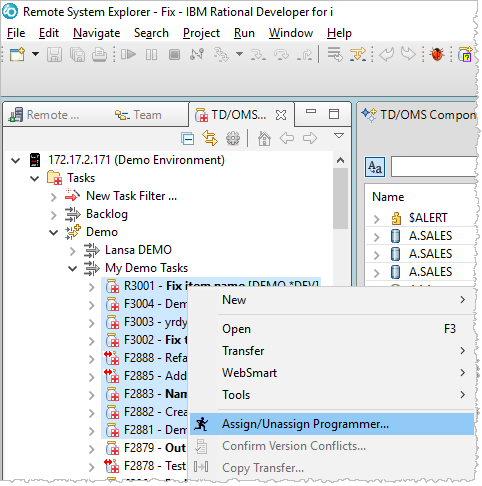 Search in all applications
The components view looks across all applications and shows all your components, when selecting the machine. It is ideal for those who want to do a cross application search over all your 120.000+ objects;

Better binding directory support
 Extract the binding directory rules from the header of RPGLE sources. Also, new patterns are included;
Open the preference page from TD/OMS main view
Easy access to the TD/OMS preferences is added to the main navigation view;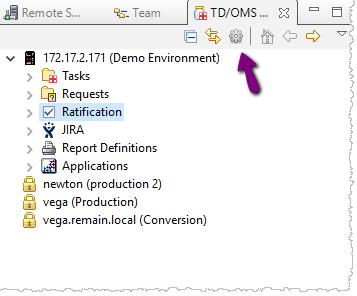 New Object Wizard Enhancements
Open editor from new object wizard: users can open an editor directly when the new object wizard is started. New Objects window should require attribute when source file/library is provided and
wizard can be left open for the next object;