TD/OMS V 10 Milestone 3
---
Wednesday, May 2, 2018
TD/OMS milestone 3 releases the first version of the TD/OMS OpenAPI specification. Additionally, the Remain Software development team has integrated OTRS and Explain from PKS. There are many more updates and improvements that are available. The new milestone 3 is created based on customer feedback and current market trends. Thank you for your participation and enjoy our new upgrades!
Updated functionalities:
OpenAPI specifications
OTRS Integration
Connection list
Explain interface
Common ancestor
More improvements and enhancements!
In milestone 3 we introduce the first version of the concept of the OpenAPI specification. You are able to generate OpenAPI specifications from your database definitions. 
Explore all the possibilities in our OpenAPI Generation Manual.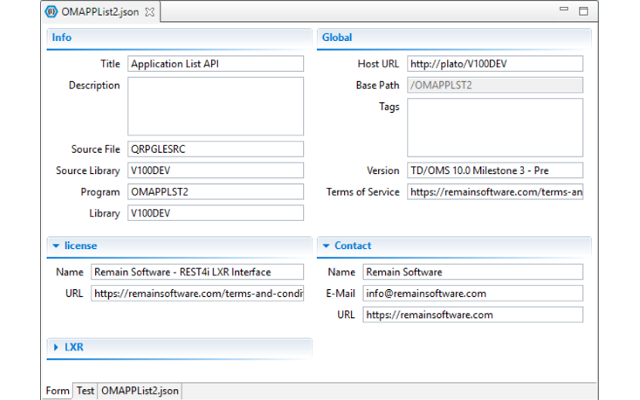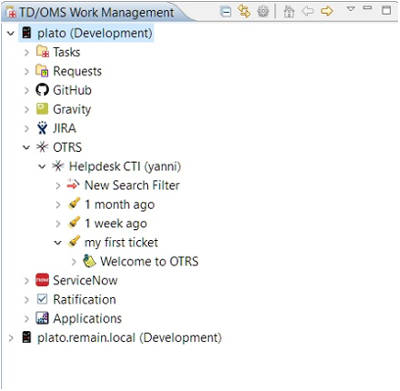 OTRS is now integrated into TD/OMS. You can view your tickets inside the work management view link them to your tasks or requests. This integration provides a high level of convenience for the TD/OMS user that wants to integrate OTRS with TD/OMS change management.
Explore all the possibilities in our Framework Interfaces Guide.
When multiple applications are connected through a request the connection list now shows the connection list of all connected tasks.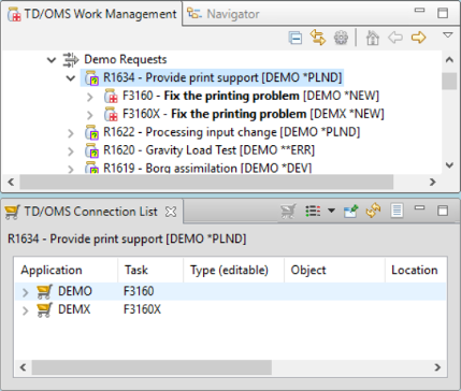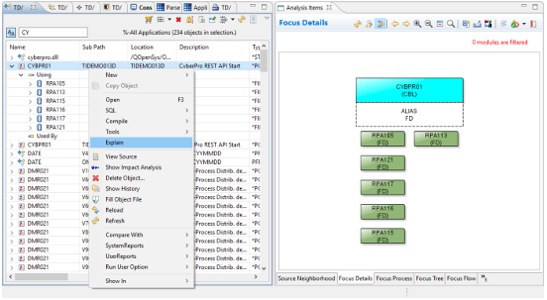 We have created an interface with Explain from PKS. With the interface installed you can jump into Explain from a selected object. From there you can investigate your components with Explain.
The source compare and merge functionality can now use a common ancestor when comparing two changes. Select (CTRL+CLICK) three components from the components view and select "Compare with each other". Alternatively, select one object, select compare with revision and then CTRL+CLICK select three objects you want to use in the common ancestor compare. The following has been added:
Compare table has a green entry for the object you selected.
The source to be used as the ancestor is selectable
Swapping left and right is enabled