TD/OMS V 11 Milestone 1
---
Tuesday, November 6, 2018
With this launch, we aim to help you streamline efficiency, boost productivity, and avoid or easily identify and address conflicts prior to deployment. The additions of branching, new Advanced Cross Reference capabilities, major features to Remain API Studio, and more support our common ultimate goal: Help you produce better code in a shorter amount of time.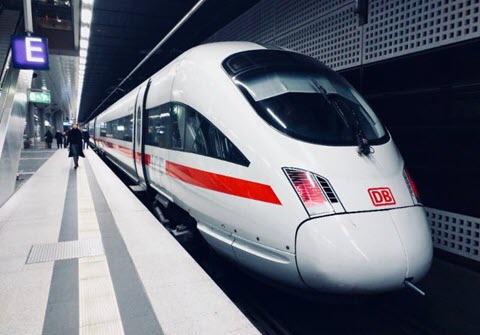 Our ongoing development is driven by market needs and changes and we thank you for the feedback that helps further refine our products.
Enjoy your enhancements, and Remain in control of your development destinations! From the entire team, here's to your success ...
NEXT STOP: MILESTONE 1!
Remain on track with additions, integrations and enhancements pertaining to these and more:
Major enhancements to Remain API Studio
Branching
Cross Reference enhancements
Productivity enhancements
With Milestone 1, we're excited to release major updates to our API support by extending TD/OMS and RDi with a suite of Remain API Tools.
Provides a visual API editor.  
Supports the industry standard OpenAPI specification (OAS 3.0/SWAGGER).
(More information here: https://remainsoftware.com/blog/let-business-modernize-it-not-it )
What chokes workflow more than bottlenecks that hinder getting changes to production? In the spirit of modern development practices, we've added branching to TD/OMS. By creating branches, developers can isolate development and testing efforts to only the task at hand. Push changes into production without impacting what other developers are working on. Developers will be alerted if there conflicting changes.  You'll no longer be blocked by whatever is stuck in test or acceptance environments.
Cross Reference enhancements with Xref
We've created a new Advanced Cross Reference Query Dialog that adds definition and symbol to the query search, and we enable you to select the locations and filter the files against which the query will be run. And for easy reference to previously run queries, you'll love being able to load a query from the History section. For added convenience, the Xref search can be directly accessed from the components view. 
But wait, there's more! ...
Customers may head over to our TD/OMS V 11 Milestone 1 Wiki page for all the helpful enhancements. See you there! 
Along your track to success, we're proud to help engineer more freedom, clearer paths and expanding options at critical junctures. It's a priviledge to accompany you into the ever-evolving future. 
Embrace the Milestones. Remain on track. All aboard ...