Yes! It's there! TD/OMS V8 Milestone 3 available
---
Wednesday, May 25, 2016
Today, according to our development schedule, we released Milestone 3 of Release V8 of our Application Lifecycle Management solution TD/OMS. Milestone 3 of Release V8 consists of enhancements in a server and a client part. These can be already downloaded from the download section in the Remain Software Extranet. TD/OMS Release V8 will be available on June 23, 2016.
SUPPORT FOR SECURE CONNECTION
The remote connection can now be specified to be secure or not.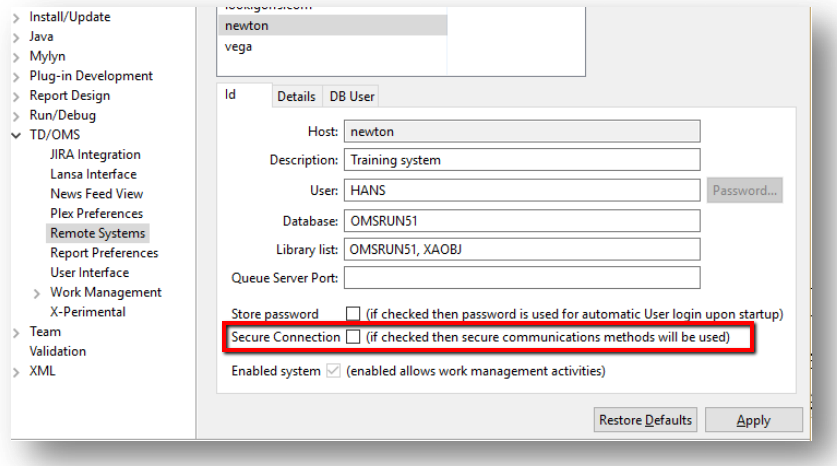 ALLOW LINKING JIRA ISSUE TO TD/OMS REQUEST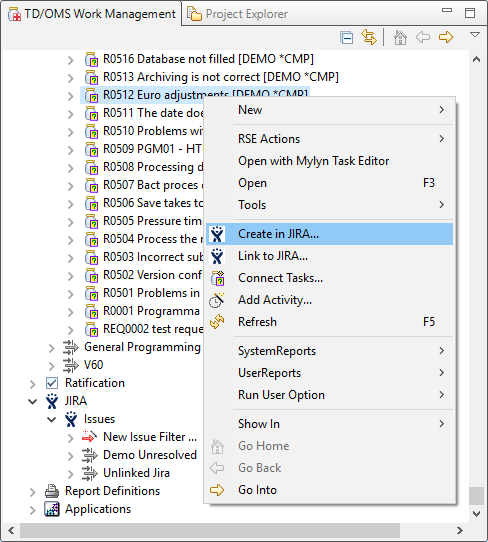 ENABLE PROMPT OF OS COMMAND FROM USER OPTIONS
Putting a ? character in front of the command in the user option will prompt the command in the client with all the variables already substituted.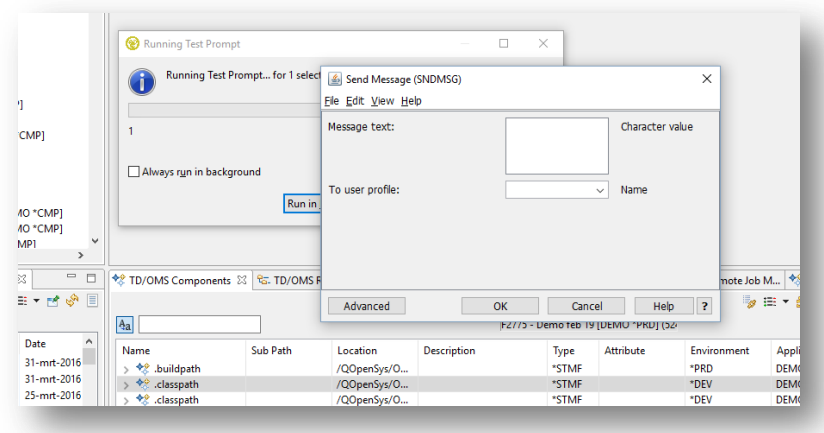 ADD TRANSFER PATH TO TASK FILTER
A Regular experssion can be defined to filter on transfer path(s).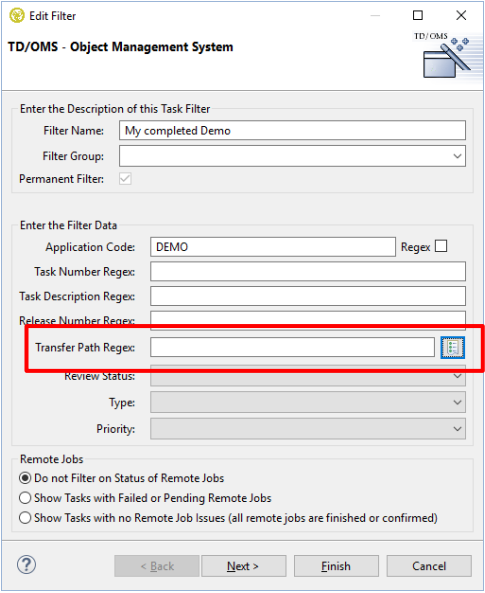 REPORT ISSUES STRAIGHT FROM THE GUI
A new action has been added that enables you to report issues straight from the GUI. You will need an account to our tracking system. You can subscribe for an account at http://helpdesk.remainsoftware.com. The action starts a wizard that enables you to report the issue while including logs and screenshots.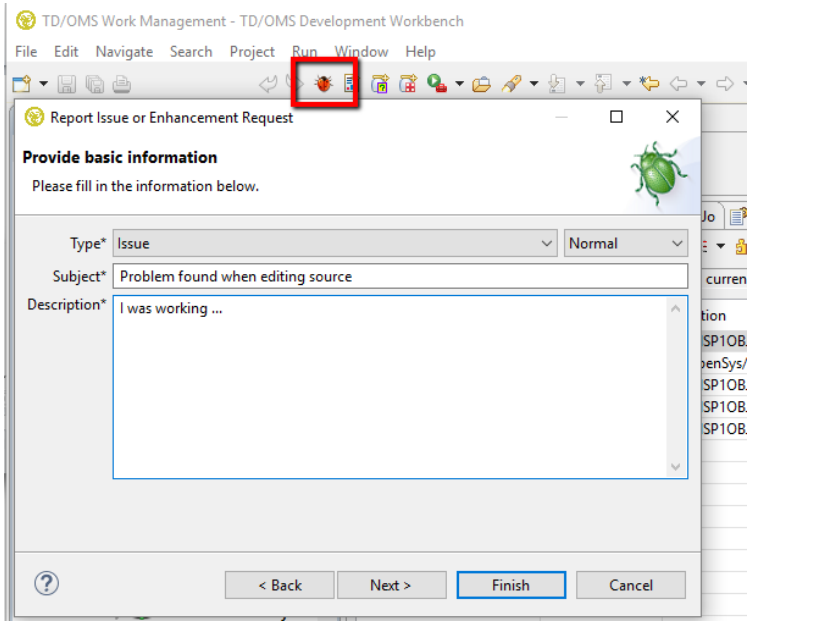 We have updated all our online help. Help is available from the Help menu. To get context sensitive help, open a TD/OMS view, menu or wizard and press F1.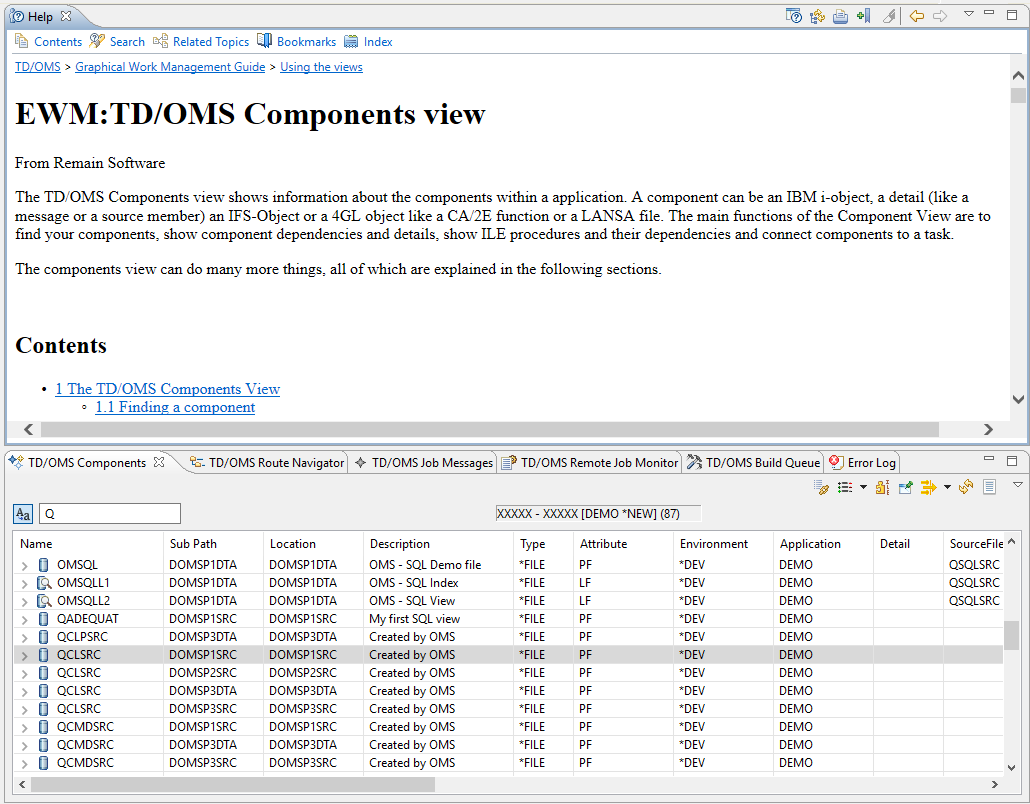 SOLUTION MAINTENANCE COMPILE ENHANCEMENTS
Compile options always available (F2 no longer required)
F15 will display compile queue content
F16 to compile all lines in correct sequence
Abnormally ended job will stay behind
Option 8 to look at job info (eg spoolfiles)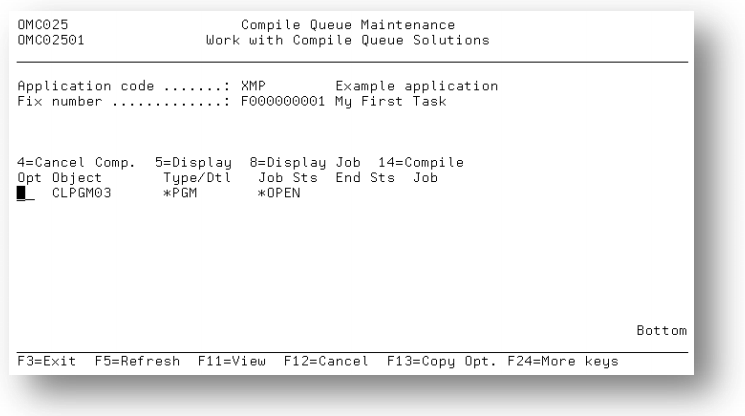 ---
If you need help with upgrading your version of TD/OMS, please contact our consultants via the Remain Software HelpDesk.
---