Infor interface
---
Software Change Management support for Infor interface
The increasing complexity of business processes and competitive aspects are major reasons why companies must count on availability and reliability of their software assets. There can be no doubt about the impact of ongoing software changes, driven by both internal and external influence. A stable application lifecycle management solution can ensure successful, save installations and upgrades coming from software vendors, such as Infor.
TD/OMS, recommended by Infor is a complete software change management solution, that warrants reliable control and automation for the entire Infor applications' exchange process within the relationship of Infor and their customers as well as the relationship between applications such as BPCS / LX, AS, MAPICS / XA, System 21 / Aurora, KBM, PRMS, PRISM, Infinium with other applications already used by your company. At the same time, TD/OMS will give you full transparency, control, and documentation. 
TD/OMS AND INFOR INTEGRATION FEATURES:
Provides valuable functionalities for you as Infor customer
Automates controlled receipt and integration of Infor software updates into your software framework
Prevents inconsistencies within your software installation
Support high availability of your software assets
Gives you full control over the software installation- and update-process
Allows comparisons between previous and currently installed software components at any time
Provides a complete audit trail about all installation tasks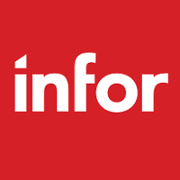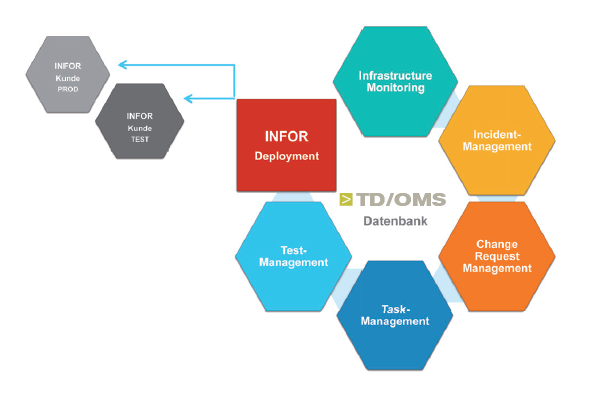 TD/OMS recommended by Infor
We are proud that Infor is our satisfied customer, using TD/OMS in applications' development process on IBM i and officially recommends this Remain Software solution to their customers as the best tool for the management of their IBM i applications. 
"TD/OMS guarantees success in software development process:

it secures customers' increasing requirements and business continuity
assures applications' high availability and reliability, which leads to continuity of business processes
the need for continuous software modifications, driven by internal and external factors underline the importance of a stable software lifecycle management solution.
ensures reliable, error-free and well-documented software upgrade process: Infrastructural Transparency and reliability / security, Problem analysis, Requirements definition, Task definitions, Testing, Synchronisation, Comprehensive and future-proof"

Heinz Schatto, Regional Vice President Development at Infor