IBM i Journal Analyzer and Query
---
Have you wanted to quickly and easily see what data has changed in a file and by which process? IBM i provides journaling capabilities but transforming the journal receivers to usable information is not an easy task. With the Journal Analyzer in TD/OMS you can quickly and easily filter and query the data contained in the IBM i journals. This tool minimizes the amount of time needed to determine where the questionable data originated, and you can move quickly on to solving the problem.
---
1. Select File To Analyze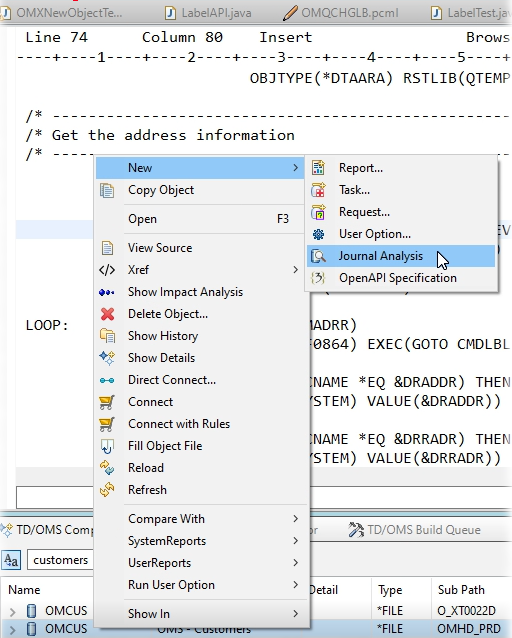 The first step is to select the data file in question. Simply select the file from your TD/OMS Components view by right-clicking and selecting New and Journal Analysis.  
2. Define Journal Information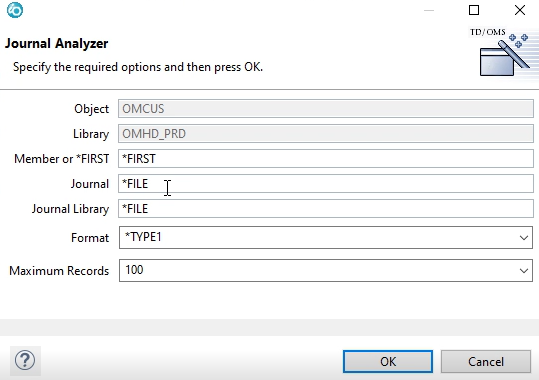 Next, a window will be displayed containing the journal information based on the database file. This information can be changed if needed. Once OK is clicked, your data will be displayed.  
To narrow down your data, enter information to narrow down your search. Once you click OK, the data will be refreshed based on the selection criteria.
---
Apply Additional Filtering
An additional filter for HALO was added. Once OK is clicked, the view is updated and only the records that pertain to the filter are displayed.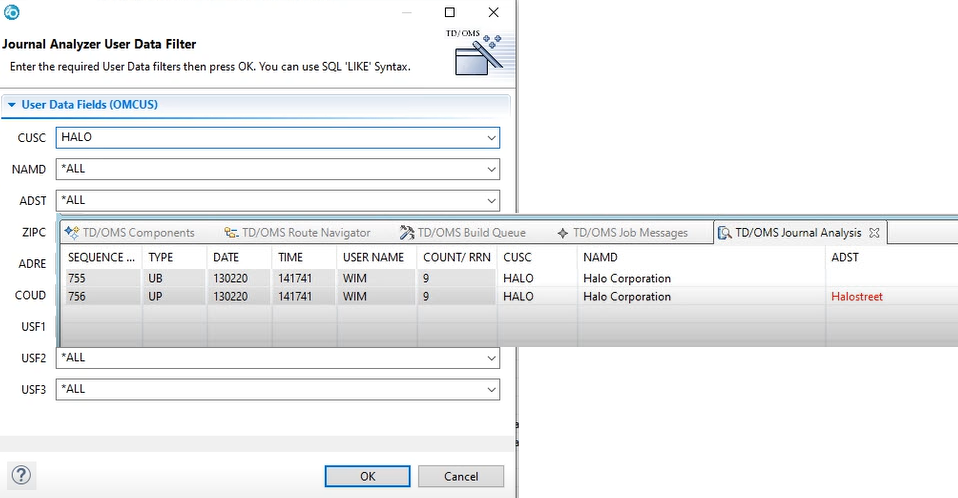 Journal Analyzer Example Scenario
Investigating a Data Change
The video takes you through the process of using the Journal Analyzer in TD/OMS to examine when and where a data change happened. The video shows how the journals are displayed and how to drill down to the program from which the change came, resulting in saving time in the analysis process. The example takes you through the process of an address change in the address master. The analysis of the journals is quickly done, and the program from which the change came is quickly found. 
---
Learn More
With robust, flexible, future-ready solutions,
we're prepared for your next step:
---